Culinary & Medicinal Herbs
Open Saturday and Sunday from 12pm to 5pm
The Briar Patch is happy to offer two ways to shop!

Culinary & Medicinal Herbs for Traditional Medicine and the Kitchen.
At The Briar Patch we believe in the wisdom of plants and know that their healing energy is greatest when in their most natural state. That's why we offer a wide variety of organic and sustainably wildcrafted culinary and medicinal herbs perfect for use in traditional medicine making or cooking your favorite recipes.

Receive Compassionate Guidance From an Experienced Herbalist.
With 10 years of experience as an herbal practitioner, Sheri Copans has developed a deep understanding of plants and how they can benefit our health. She also knows that your path is unique, which is why she will work with you to discover personalized solutions tailored to your specific needs.

Take a Moment to Recharge and Find Balance in a Quiet Forest Oasis.
Conveniently located in Southwest Portland near Multnomah Village, our "gorgeous" herb store has been carefully designed with many natural elements -- bringing the outdoors in, in more ways than one. The care taken to make a restorative space for finding balance and healing is one more reason to visit The Briar Patch today.
Welcome to The Briar Patch
A charming boutique herb store specializing in the finest organic herbs, spices, and teas.
Briar Patch Herbs is a culinary and medicinal herb shop located in the Multnomah Village area of SW Portland, OR. We offer organic and ethically wildcrafted herbs and spices as well as a large selection of organic essential oils. Additionally, we stock tinctures, smudging items, incense, candles and a variety of locally made products. Our goal is to support you in making your own health choices, whatever they may be. We all have our own path and if Briar Patch Herbs can be of assistance, we hope you will come in and see us!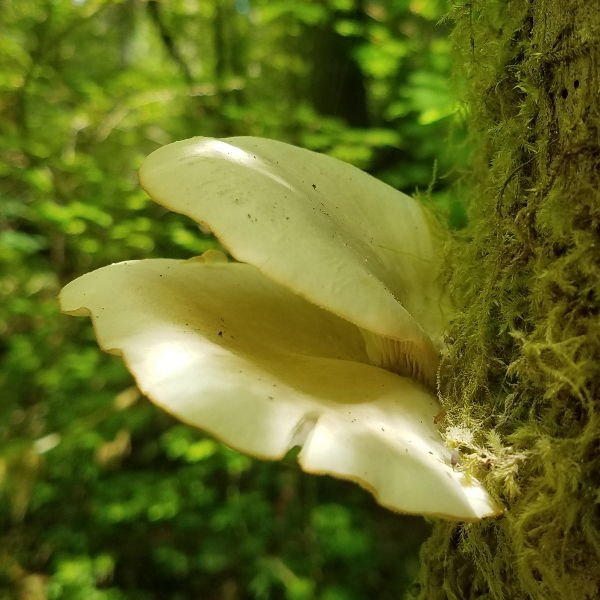 Sheri Copans
An avid interest in hunting mushrooms sparked my enthusiasm for the plants. The more time that I spent in the forest seeking mushrooms the more my attention was also taken by the wonderful plants and trees with whom we are so lucky to share a home in the Pacific Northwest. As my understanding and connection with plants grew, my path became clear. I was to share my love for the plants with the people who needed to meet them.
I began studying in earnest in 2009, attending The Elderberry School of Botanical Medicine in Portland, Oregon. The following year I spent days and weeks at a time in the forest meditating and learning directly from the plants while attending The School of Forest Medicine.
From 2011 through the spring of 2013 it was my great fortune to study herbal medicine with Cascade Anderson Geller, an internationally renowned herbalist, educator and environmentalist. Cascade fine tuned my thinking about plants with a focus on their needs as well the needs of the people they could help.
In 2012, I began working as assistant manager at Clary Sage Herbarium. This opportunity further honed my skills in working with people who wanted to use plants as medicine. After five years and the support of the owner Laurie Books, my dear friend and mentor, I felt the time was right to open my own shop. Briar Patch Herbs opened its' doors to the community on May 1, 2018. It is my sincere hope that you will find this space to be a calming and grounding place to meet and further your friendship with the plants.
Signup to stay up to date with news and promotions!